Sack Attack
Use your FEET and KNEES to hack your sack around, or wack a friend's sack, in this psychedelic 1-2 player physics based hacky sack simulation with a score attack challenge! How HIGH can you get the score to go before it hits the ground!? Control both legs yourself or have a friend help control one of the legs for local co-op fun!
Made for #LDJAM #LD50 - Delay the inevitable force of gravity and keep that sack from hitting the ground! No one likes a dirty sack! Rate and review it here:
https://ldjam.com/events/ludum-dare/50/sack-attack

SCORING
Knees = 2 POINTS
Feet = 1 POINT
Get HIGH to MULTIPLY!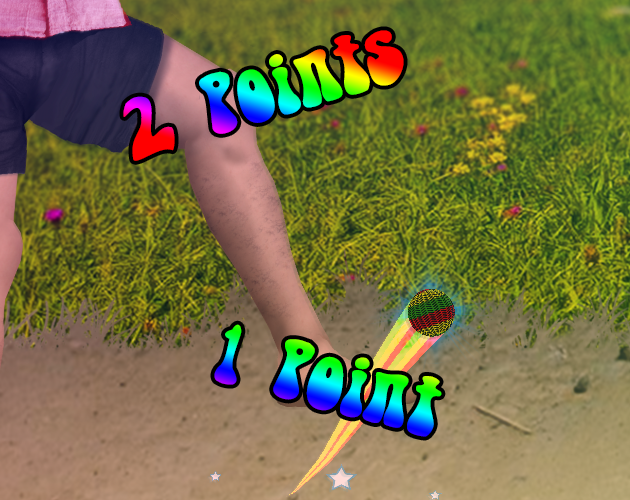 CONTROLS
Left Leg Thigh (P1) = W/S (Up/Down)
Left Leg Calf (P1) = A/D (Left/Right)
Right Leg Thigh (P2) = Up Arrow/Down Arrow (Up/Down)

Right Leg Calf (P2) = Left Arrow/Right Arrow (Left/Right)
Serve Sack (Start Game) = SPACE
Select Menu Item = ENTER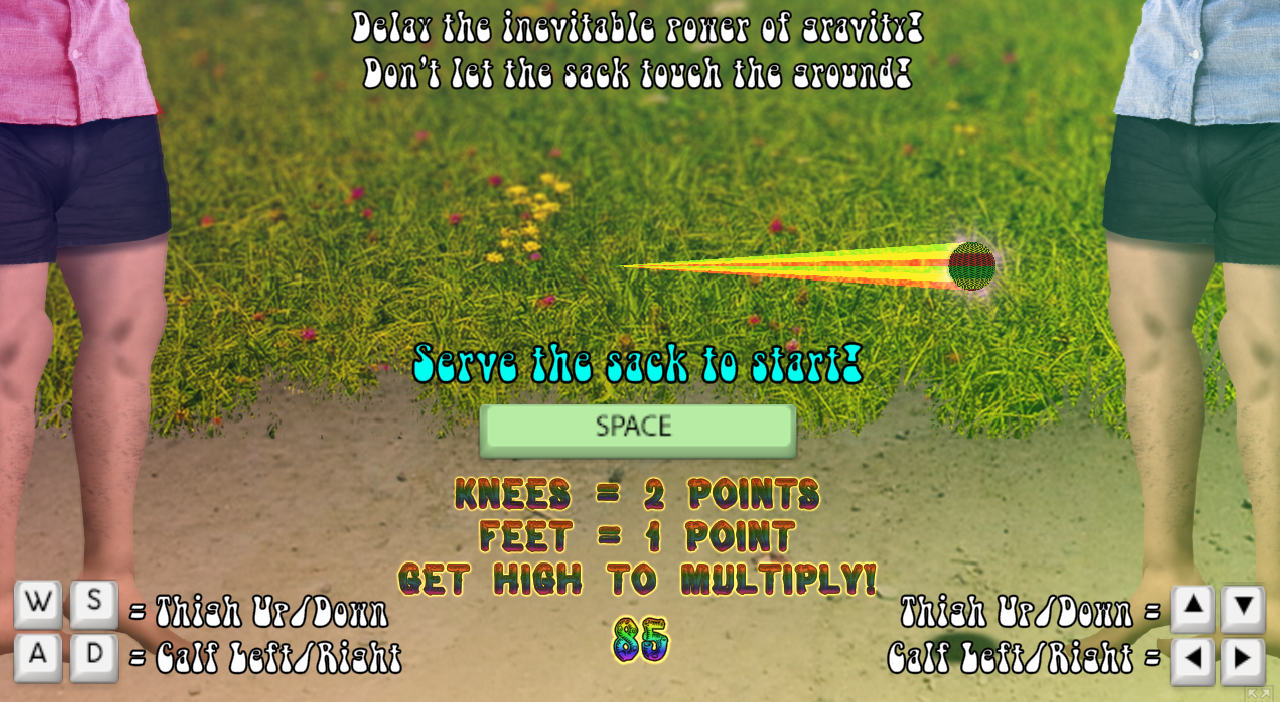 Download
Click download now to get access to the following files: